'Intimacy, Embodiment & Technology'
by Jaskaran Anand, Indiara di Benedetto, Nomi Sasaki, Octavian Albu, Gabriele Ragusa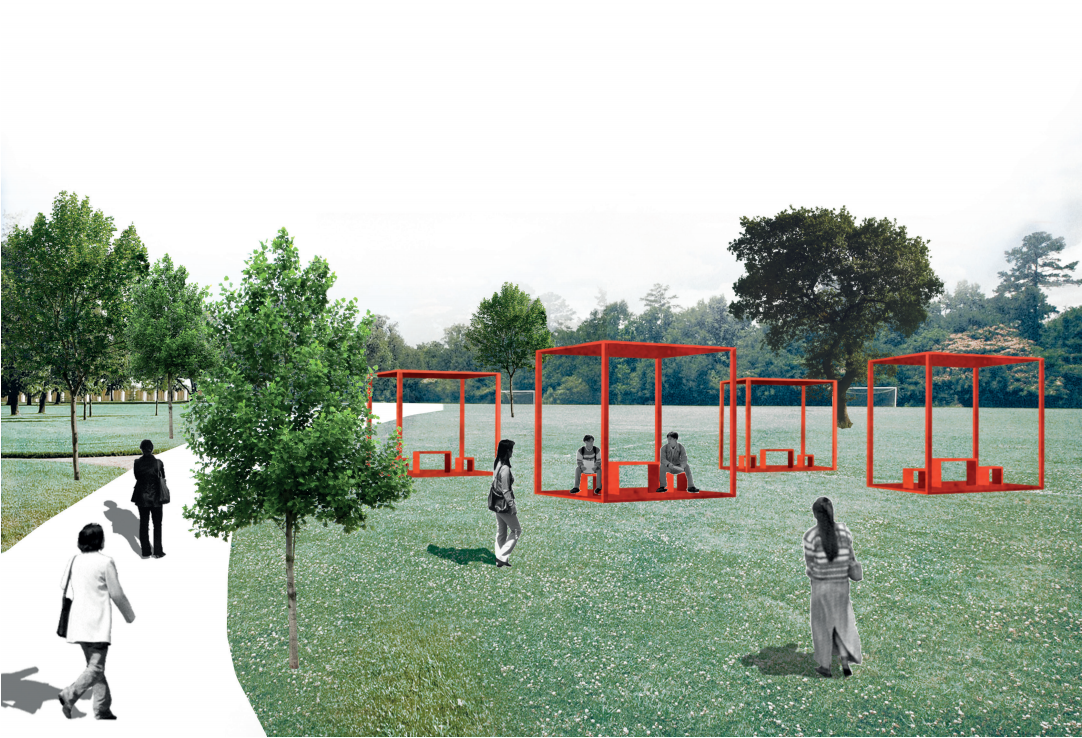 In-between Privacy (Jaskaran Anand, University of Art and Design Linz, AT)
In-between Privacy is an interactive performance emphasizing on the interconnectedness of the society and addressing the visibly rising importance of the body.self interactions.
Track-track: Let's Follow the cat! (Nomi Sasaki, University of Art and Design Linz, AT)
Track-Track is a micro puppet theater for children where the scenography is animated by the spectator's biometric data.
Reconnect (Octavian Albu, National University of Theatre and Film Bucharest, CINETIC, RO)
The artist will give an insight into his research on new approaches of participatory musical performances.
Untitled (Gabriele Ragusa, Xiaoman Bai, Zi Yin Zhou, Politecnico di Milano, IT)
Untitled is a prototype idea for a gazebo box which creates personal space in public spaces. A prototype of the gazebo is exhibited in the courtyard of Hauptplatz 6.
Tags: Student Presentations