Timbila Live Aid -Play or Burst- (UK,MZ)
by Ricardo Climent, Manusamo an Bzika (Alena Mesarosova, Manu Ferrer), Matchume Zango and Miquel Bernat.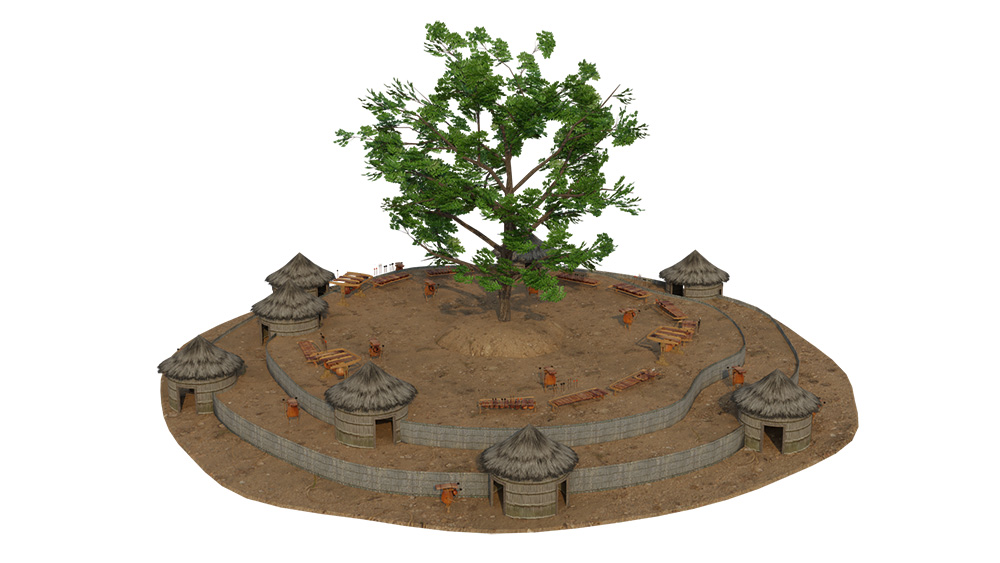 Timbila Live Aid – Play or Burst – is a music-based fundraising initiative exploring new forms of engagement between people and digital media for problem-solving in the physical world. It works as a facilitator for showcasing socio-cultural diversity from the community. The Chopi Timbila from Mozambique, a xylophone-like African instrument, was proclaimed Intangible Heritage of Humanity by UNESCO in 2005, however it is still a symbol of one of the Disappearing Cultures in the world. Come along to the Timbila Pavilion, make music and dance like a Chopi. But be careful, the lack of music and rhythm in the virtual village will endanger the whole ecosystem's health. Our large mwenge tree will slowly die, leading to a quasi-total devastation of the Chopi culture. A piece of advice: if you visit us you will embody a timbila's calabash so you either Play or Burst.
Tags:Chopi Timbila, instrument