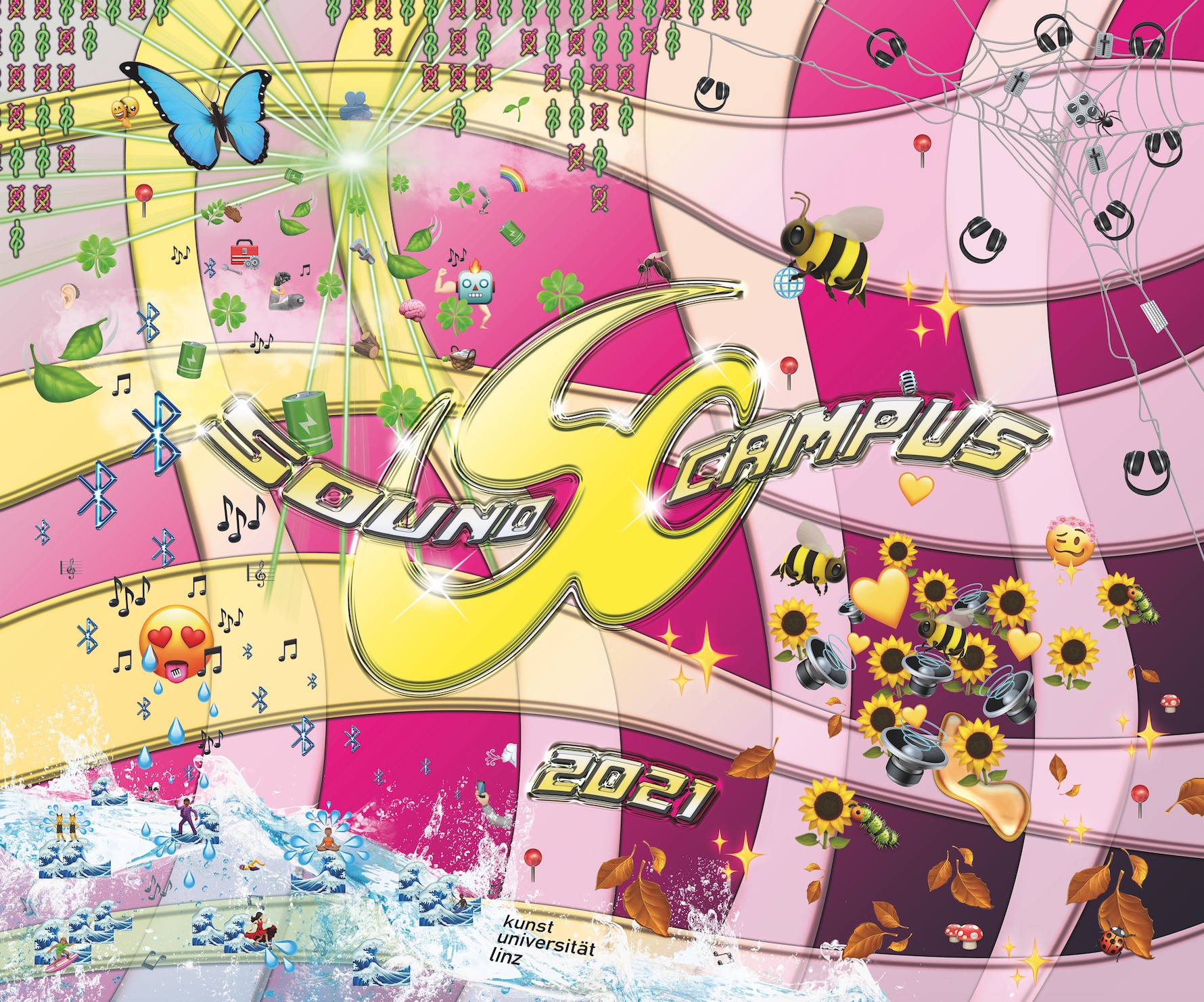 Sound Campus
opens a possibility for students and researchers of the Art University Linz to present new forms of sonic arts to the big audience of Ars Electronica Festival. This year's program, curated by Enrique Tomás and Julia del Río, resonates with the revival of 'Reclaim The City' sensibilities grown after lockdown periods. Mini raves organised by youngsters at the Danube shores, boosted by battery-powered bluetooth speakers and only delimited by towels and picnic blankets. In parallel, their parents re-discovered city benches and museum staircases for gathering friends and neighbors. Will this reconquest of public space continue after the COVID-19 pandemic? Will we forge a critical approach or is it simply public space appropriation?
'Sound Campus 2021' will be presented around the courtyards of the Art University: experimental music, headphone concerts, laser musical visualisations, soundscape and DJ sessions plus open bluetooth speaker encounters. A social space to take one's time and listen to innovative music after the daily festival programme.
With contributions by:
Patricia Cadavid and Paola Torres Núñez del Prado, RGBastler (Andreea Vladut & Florine Mougel), Oscilloscope Music (Hansi 3D & Jerobeam Fenderson), mʊdʌki, Stefan Tiefengraber, tudd, DJ3XXICA, ✧*:・゚✧sch4tzi✧*:・゚✧, MARAws, DJ Fadeless, ʂɧąɱąŋı ๖໐i, Reinhard Zach & Lukas Jakob Löcker, Reinhard Reisenzahn and Co.Lab Acoustic Ecologies Kunstuniversität Linz (Christoph Frey, Michaela Andrae (Mika Bankomat) & Fadi Dorninger).​
Curators: Enrique Tomás & Julia del Río