Location
Hauptplatz 6 / ground floor & courtyard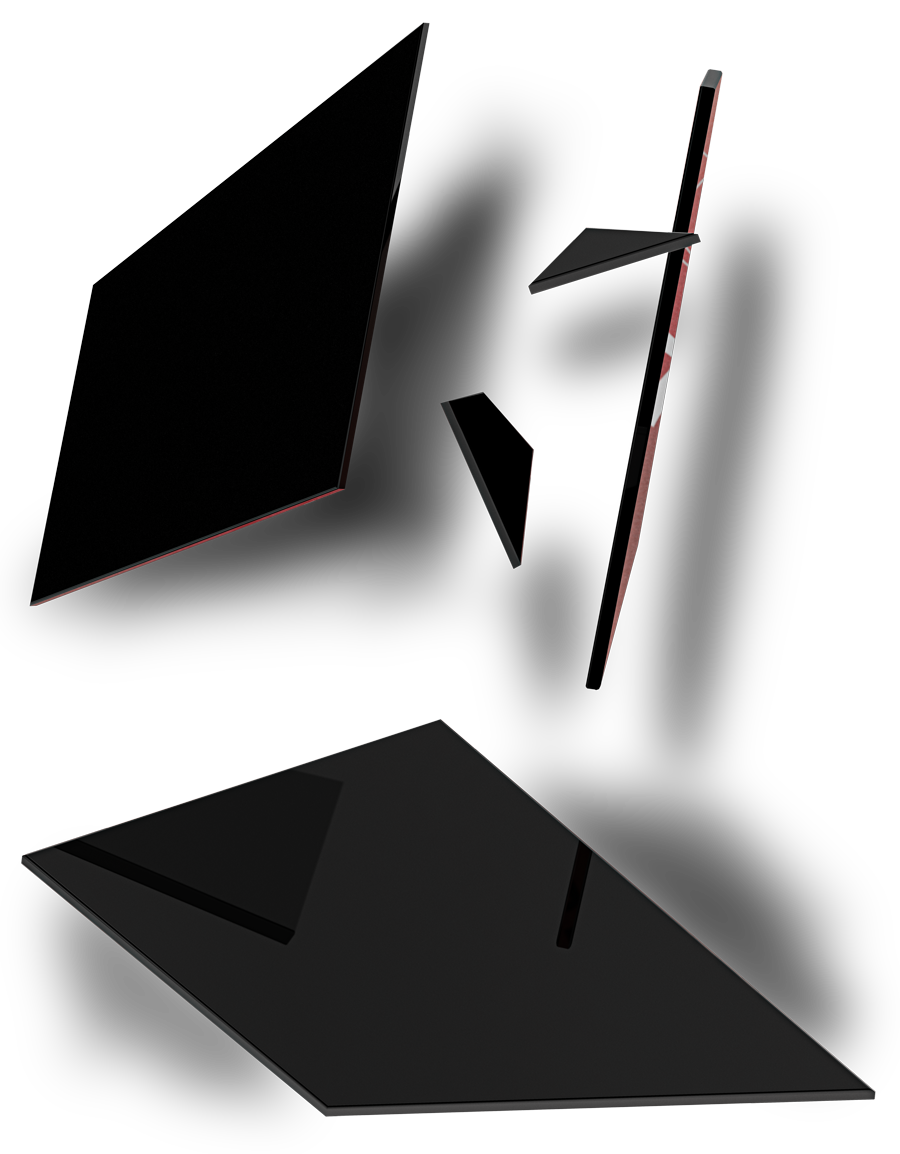 Charleen Elberskirch (DE)
43-02-180
This work experimentally explores the potentials of ready-to-hand 3D-scanning tools for the digitization of (actual) clothing. Building on this, the possibilities of digital design environments for the reverse engineering of garments are investigated. 43-02-180 is one product of an ongoing practice-oriented research project (PhD) that focuses on the question of how fashion remanufacturing can be designed sustainably and effectively with the help of digital technologies. One of the key ambitions is to nurture novel design processes for the remanufacturing of clothing. Beyond that, research is being conducted into the associated aesthetic potential for the design of new clothing.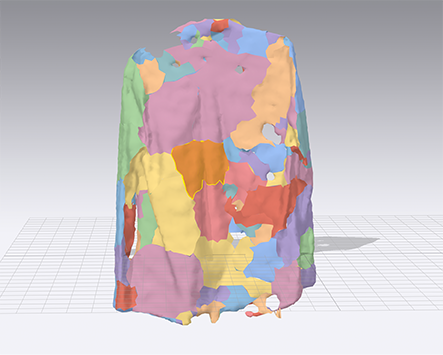 Lucia Simon Medina (ES/AT)
Tendencies' Lack
The human cognitive architecture is predisposed to search for patterns, meaning that it expects cause-effect explanations, and finds their absence unsatisfactory. The patterns that we consciously or unconsciously tend to repeat are related to personal comfort and processes of discrimination. At a time when human behavior seems to be subject to the scrutiny of the correlations established in the digital realm, it is pertinent to ask what is incomputable. Chance, for example. Computers are capable of generating pseudo-random series, but not truly random ones. These drawings explore the ideas that mathematicians and quantum physicists use to argue the existence of randomness. 

Marta Beauchamp (AT)
leaky insulation
In the real-time sound installation leaky insulation, the perception of the surrounding space is modulated by rhythmical waves of presence and absence of sound. Ambient sounds are captured by a microphone and the signal is passed through a microcontroller programmed to modulate the signal amplitude with a slow sine wave function. Headphones are employed as a permeable interface through which to encounter the filtered soundscape.
By inviting viewers to listen to ambient sounds through a cyclical modulation, connecting and disconnecting the listener from the soundscape, the work heightens awareness for rhythmicity in the environment, offering a window into synchronous and asynchronous events.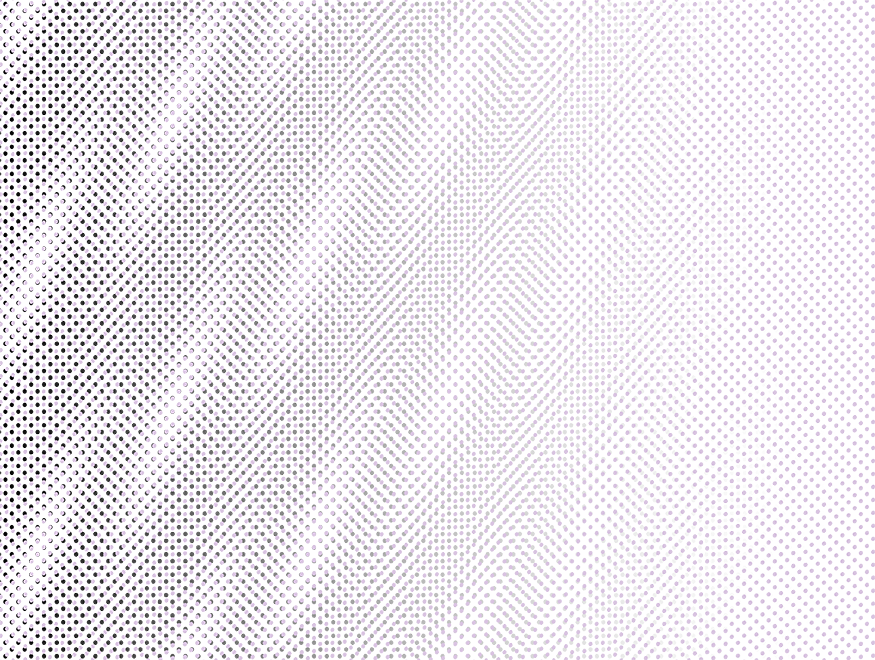 On Thursday, September 8th from 13:00 to 15:00, the PhD Poster Salon will take place in the courtyard of Hauptplatz 6, where PhD students will present their latest research.
Nadja Reifer (AT)
interspecies incubation
The PhD project "Interspecies Incubation" deals with the attempt to make the entanglements of the substance of mind with the substance of matter and the world tangible. In an aesthetic between bioart and science fiction, human-centered theories of incubation are transformed into interspecies incubation assemblages, which are created with the help of various participants. On the one hand these participants represent the many-headed organism Physarum Polycephalum (slime mold) and on the other hand machinic apparatus. These incubation assemblages and artefacts will be developed together with scientists from the fields of microbiology, computer science, psychology and communication design. In this way, new possibilities for the mediation of senso-aesthetic rhythmic experiences with more-than-human actors will be designed, in which the technical as well as biological participants are not anthropomorphized, but freed from their passive role of the exploited other.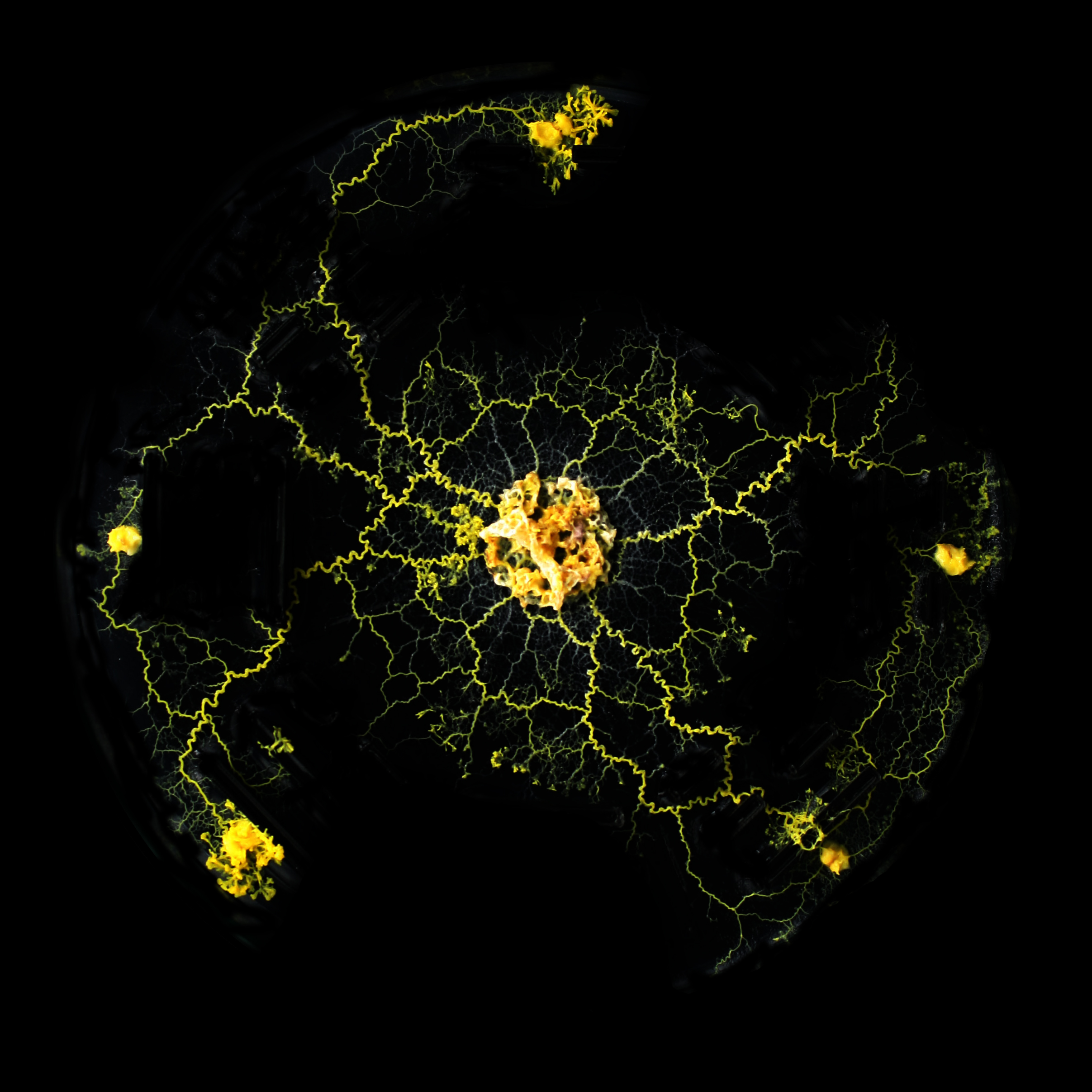 Charleen Elberskirch (DE)
wardrobe study/ars collection
This practice-based research explores how the remanufacturing of garments can be designed sustainably and effectively with the help of digital technologies. Both in practice and research, remanufacturing in the fashion industry is insufficiently studied. This type of textile recycling is typically practiced on an artisanal and small scale and is often incorrectly referred to as redesign, recycling, or upcycling (1, 2). Academic literature and the corresponding delineations and definitions are very fragmented. The current state of knowledge on the topic is characterized by a lack of systematic understanding of the processes, challenges, and potentials with regard to scaling corresponding ventures (3, 4). In line with some of the few existing contributions on this topic, I argue that the use of digital technologies is essential to enable the remanufacturing of fashion on an industrial scale and thus develop an effective alternative to the traditional model (1-4). Reflecting this, research that captures the design and manufacturing processes of digitized products in terms of their performance for the circular economy is highly relevant to the project (5-7). This includes the exploration of technologies to increase the transparency of the textile chain and for optimizing sorting- and disassembly processes of textiles. Of key importance to the project are the potentials of virtual product development in combination with computer-aided production processes for the benefit of individualised design and manufacturing (which includes concepts of co-production).
1. Dissanayake, G., & Sinha, P. (2015). An examination of the product development process for fashion remanufacturing. Resources, Conservation
and Recycling, 104, 94–102.
2. Han, S. L. C., Chan, P. Y. L., Venkatraman, P., Apeagyei, P., Cassidy, T., & Tyler, D. J. (2017). Standard vs. Upcycled Fashion Design and
Production. Fashion Practice, 9(1), 69–94.
3. Pal, R., Samie, Y., & Chizaryfard, A. (2021). Demystifying process-level scalability challenges in fashion remanufacturing: An interdependence
perspective. Journal of Cleaner Production, 286, 125498.
4. Sinha, P., Muthu, S. S., & Dissanayake, G. (2016). Remanufactured Fashion. Springer Singapore.
5. Vignali, G., Reid, L. F., Ryding, D., & Henninger, C. E. (2020). Technology-driven sustainability: Innovation in the fashion supply chain.
6. lablaco. (2020). Year Zero Circular Fashion Report 2020 (Circular Fashion Summit). DocSend. Retrieved 15 February 2021, from https://
docsend.com
7. Toeters, M. (2019). Unfolding fashion tech: Pioneers of bright futures. Onomatopee.
Michael Günzburger (CH)
mach dir keine idee – über chimären
The world is teeming with hybrid beings. Also in art these days, and especially against the background of the possibilities of our digital and analog tools. Hybrids, demons, monsters, cyborgs are some of them.
Chimeras, on the other hand, always consist of several recognizable individual parts – fruit salad rather than a smoothie. They are a hunch, a glow on the horizon. Whoever tries to catch them – gets an idea of them – makes them disappear.
How do these individual parts come together, what holds the chimera together, and when does it dissolve again? These are the three guiding questions for this PhD that takes place on a printing press in the field of material printing: The selection and arrangement of different materials on a printing block is the before. The pressing together under the roller is the now – the moment when the chimera appears under pressure. Traces of these chimeras will be visible on the paper that passes through the press with the materials and ink – but they themselves will be long gone and past.
 Monja Hirscher (DE/AT)
Other Imaginations
The practice-based PhD project "Other Imaginations" deals with the potential of creative processes and the interaction that arises between the practitioner and the material used. In this work, design is viewed through the lens of experiences and education – the educating potential of creative processes, the educating potential of objects, the educating potential of ideas and their materialization.
The kind of story people tell, is based on individual experiences and backgrounds. Designing from a feminist standpoint expects to open ways to include these different perspectives. Therefore, approaches and tools are developed with the intention of promoting explorative work, establishing an educating interaction with the material environment and encouraging creative participation in a future that is considered preferable for the respective individual.
Using the example of the manufacturing of dye-sensitized solar cells, it is observed which associations are awakened in the practitioners while doing and which imaginations arise from the human-material interactions.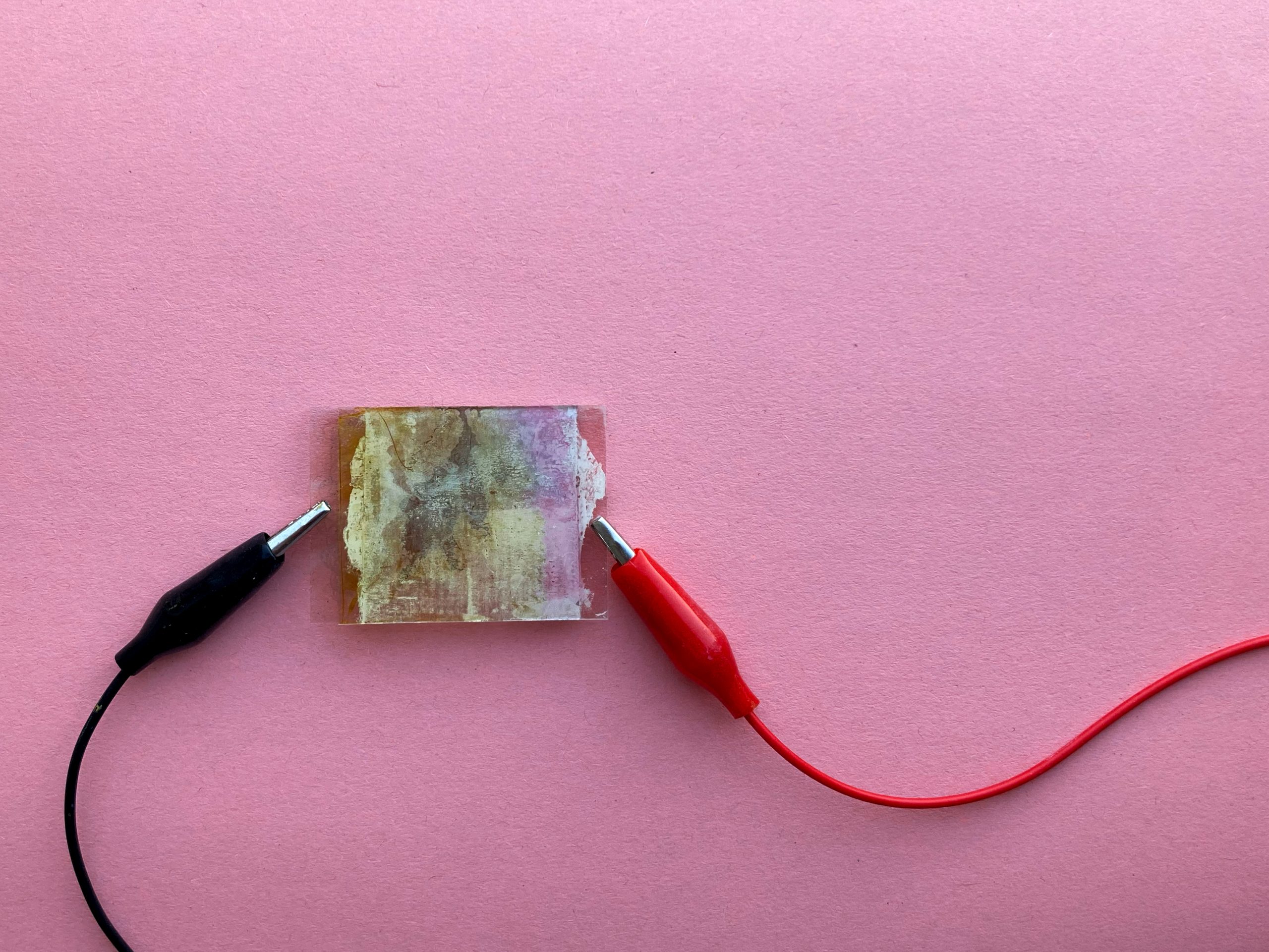 Vanessa Graf
head in the cloud
In her PhD project Head in the Cloud, the Vanessa Graf is interested in the digital infrastructures (data centers, cables, antennas, …) of the Swiss and Austrian Alps. More precisely, the artist looks at the sociotechnical imaginaries they are embedded in: How are these infrastructures imagined, portrayed, communicated, marketed, conceptualized? While generally, they often fade into metaphors of immateriality like the ubiquitous Cloud, the mountains of the Alps offer  different imaginaries and narratives: here, data turns into gold, old Alpine military bunkers become fortresses of security, rocks and peaks provide a sense of stability, the water from melting glaciers is mobilized in the name of energy production and sustainability. These narratives blend fact and fiction and create a mythology of the local-digital that is carefully curated, highly specific, and serves a range of state or industry interests. The PhD project is an in-depth examination of these local specificities of the seemingly global Cloud: water droplets turning into steel and concrete and back again.
The poster the artist created is a play on the religious and cultural icons and images dispersed throughout the Alps – the wayside shrines, the prayer boards, the religious or myth-enshrouded icons one can find throughout the region. The poster depicts a creature made of mountain and data, technology and nature, fact and fiction, an idol and a God, spewing short stories of mountains and media / digital infrastructures and Clouds / gold and cables. The centerpiece of the poster is a very simple setup of devices, an Arduino Uno connected to a thermal printer. The Arduino runs a simple program, mixing and matching Swiss and Austrian sociotechnical imaginaries and narratives. Viewers can take home a receipt of their visit: a little prayer, a bed-time-story, an annoying idea, a weirdly wired and wiredly weird piece of something that usually eludes the touch.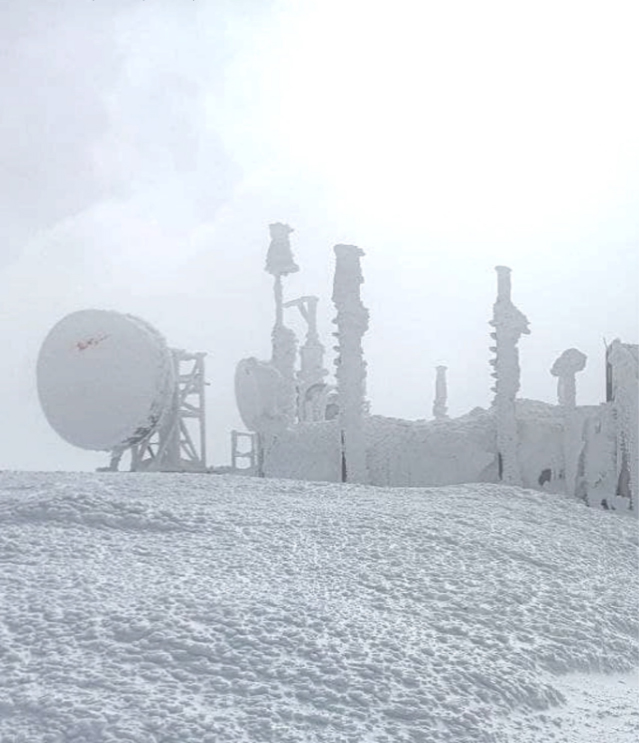 Victoria Windtner
ghosts dance the machine. the (animated) living in the
technicalized (re)production process
This is an abstract, minimalistic translation and visualisation based on data material, which was collected in the research field of pig (re)production. Its also a continuation of the three-part room installation (don't) move mama pig, which was shown at the exhibition in/visible worlds of comics*, to find an essence of constructions and operations, which envelop the living and redefine their bodys by inherent sequential logics of production.
EMPTY
INSERT BEST SPERM
PROCESSING
VAGINA EJECTS PRODUCTS
EMPTY
REPEAT
The PhD-Thesis GHOSTS DANCE THE MACHINE is about more-than- human/non-human animals in technological surroundings. Focus is on
pigs, which live in economical systems of austrian animal production. Its about bodys, gazes, movements, sequential division of labour and his effects in architectonical constructions, influenced by industrial logics of production. The thesis is a interdisciplinary work in the field of cultural studies, (critical) media and art science.
#gdtm @vicawind
*"In/Visible Worlds of Comics "(Idea, concept and curating: Dr. Barbara M.
Eggert, Comics Studies) in a cooperation with Nextcomic festival 2022.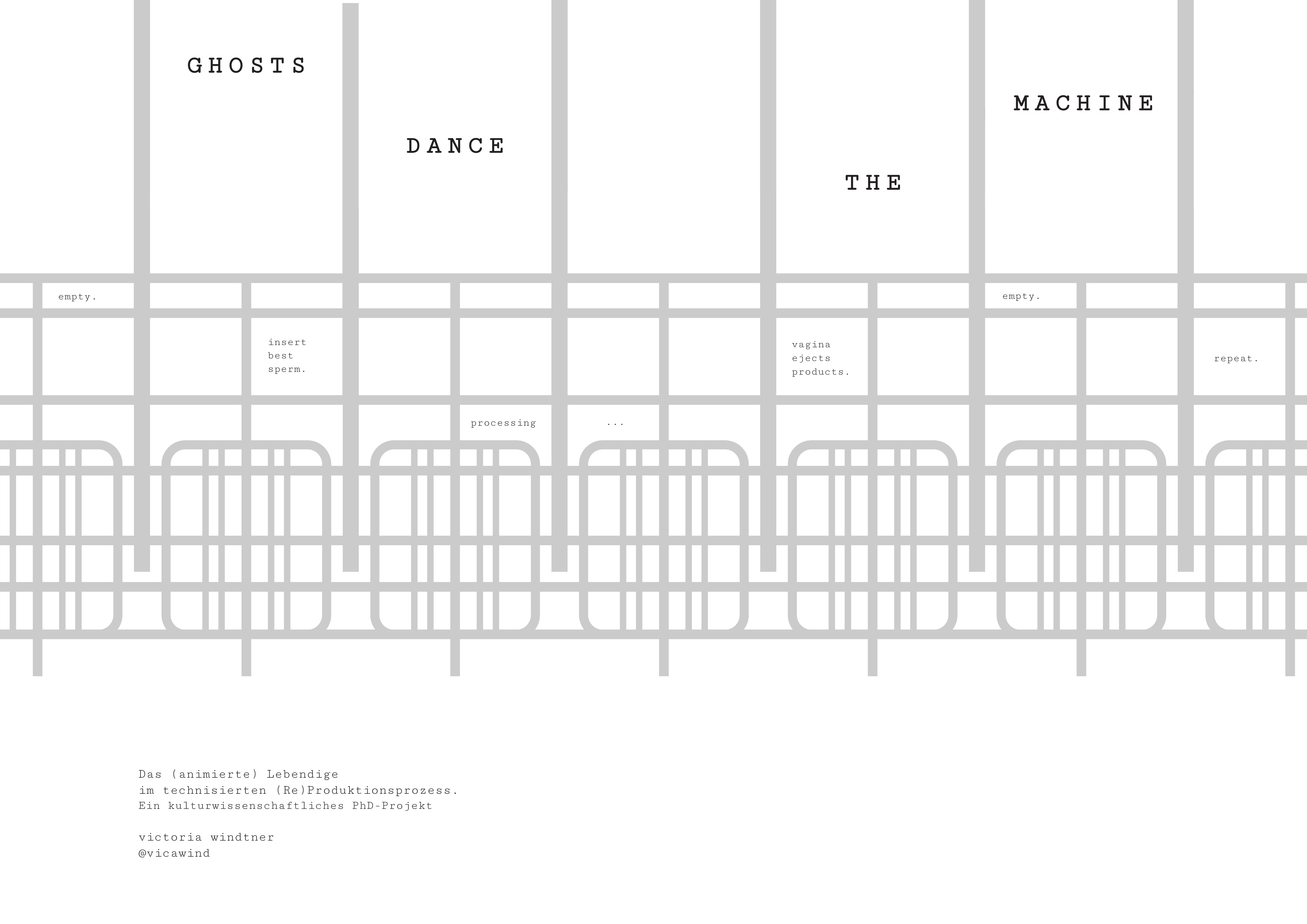 Hannah Walter (DE)
Becoming Vyborg. Sonic cyborg fictions in sympoietic telematic spaces
As a violinist I have always been a prosthetic performer, a vyborg, violin-cyborg. In my artistic PhD Project "Becoming Vyborg. Sonic cyborg fictions in sympoietic telematic spaces" I create formats and fictions in which humans and non-humans communicate and perform (over distance) with each other. Sympoietically we explore means of travelling as soundbites and pixels through telematic space-times and reflect on how these practices in becoming change the thinking and feeling of a partially sovereign, entangled human subject?
Nomi Saki (PE/JP)
DADA-TATA
DADA-TATA is an artistic research project that reflects on children's rights in the digital realm. It focuses mainly on the right to privacy and to freedom of thought which are threatened by data processing and artificial intelligence systems.
Mag. Eva Habison (AT)
feel the internet: about the underestimated value of new generations experiencing new haptic-technology in art
Each Scientific Poster tells a story. This is my story. The story takes place in the Sciences. The story is told between the digital humanities with digital art history, the social sciences with sociology and the natural sciences with biology, sensory physiology. And takes place. It is about feeling the internet. In times of pandemic, social change leads to much more digital and hybrid, social and cultural interactions than expected ever before. The sense of touch will allow school children as users during feeling the internet to receive virtual tactile feedback through Mid-Air-Haptics with Ultrasound, without needing to wear or touch anything at all in human-computer interaction. It is becoming increasingly clear now that we have to decide who should have a say and who should be heard. Especially new generations like school children, so called digital natives use unique technics to show what it is like and what will be possible in digital and hybrid communication in the future. I will show the underestimated value of school children conducting a user study about a mapping between specific emotions and haptic stimuli. The process of recognition and understanding how digital natives can touch and feel digital with mid-air haptics on interactive art is our value. This value is called understanding the infinite, the mystery of life. This study is about processes in society as a whole, not about school processes. Children, unfortunately only reachable for research as school children are the initiators of social developments. The hopeful aim and result of the work should be to show the value of children for us all.