by Sebastian Comanescu (National University of Theatre and Film Bucharest "I.L. Caragiale" - CINETIC)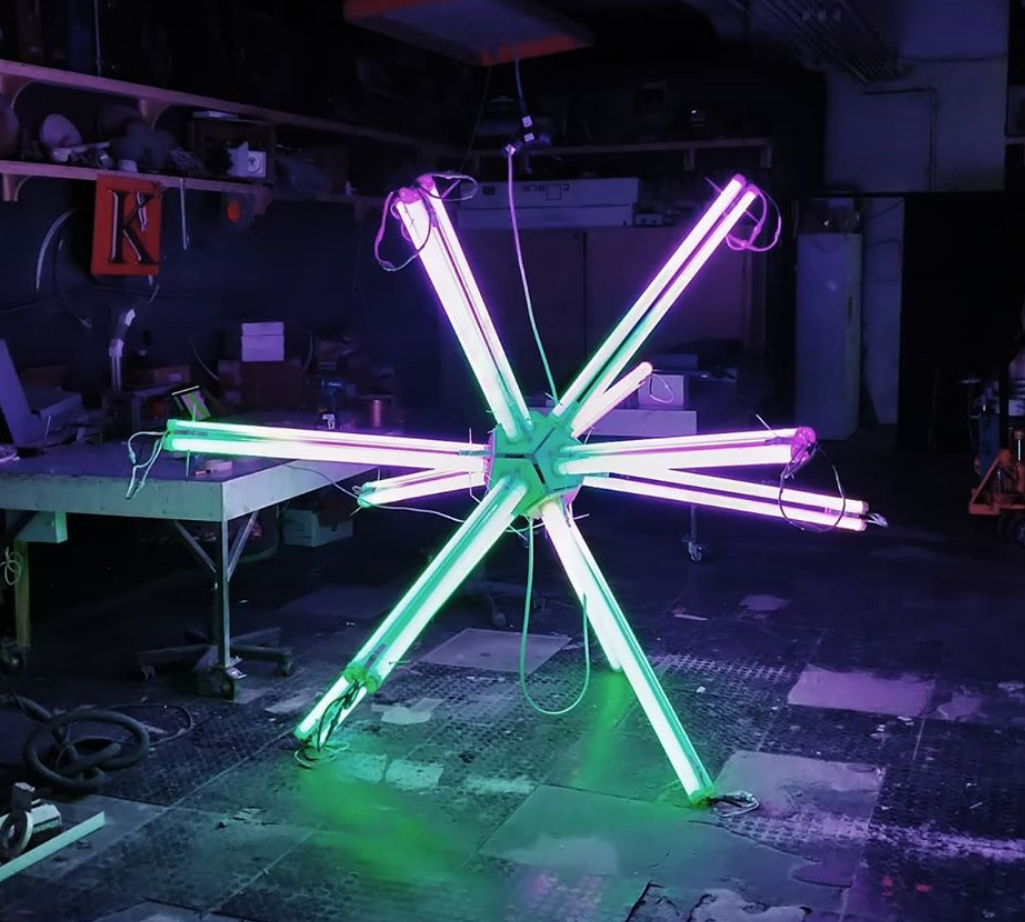 Quantum Polythopes hints at the overall shape that man's presence takes in the universe. The object is a trans-scalar representation of a tessellation that may no or may not be the underlying structure of physical space. Depending on the viewers belief and their way of interacting with the object, it can be perceived either as a microstructure enlarged to a ridiculous proportion or an enormous event contained in an insufficient device.
In the end, the installation is as much about the object as it is about the individuals that interact with it. Does human activity crystallize in arrangements that are larger than life or is this endeavour, despite its achievements, an interesting but overseeable arrangement on a remote celestial body?
Special thanks to H3 for the light fixtures and technical consulting.
Tags: Installation, Interactive installation