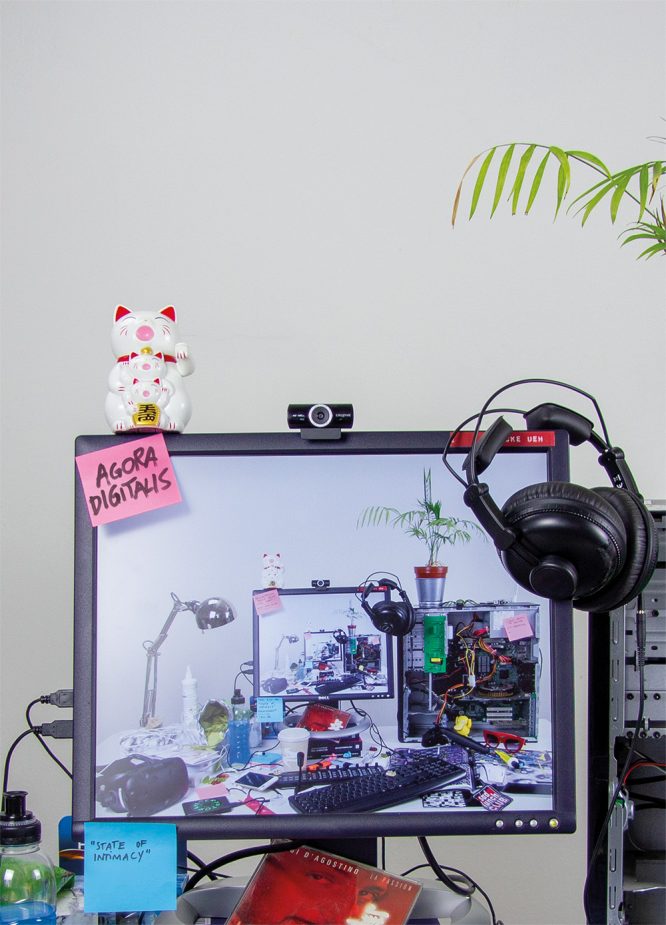 Agora Digitalis is the Interface Culture's presentation stage at the The Wild State, the Art University Campus exhibition in Linz. It is a physical and virtual place where everyone should be able to express and share their ideas, for informal learning and critical debate about developments in the arts, technology and science.
Here, Interface Culture students, invited students and professors present and discuss their (exhibited) work, performances and their works in progress. The Agora Digitalis encompasses several activity tracks: In the track 'Featured Students', selected students from Interface Culture and invited universities will present their exhibited artworks, works
in progress or research. 'Bring Your Own Art' is the Agora Digitalis open stage for artists, students and researchers. The program 'Gallery Performances' is a curated selection of performances by IC students in the 'Strafsachen Gallery' and the track 'Special Guests' opens up the stage for invited lecturers, curators and artists.
The complete Agora Digitalis program will happen live at 'Strafsachen-Gallery' at the Art University Campus in Linz and will also be live streamed online on this page!
Program Team Agora Digitalis: Dr. Anne Nigten, Carla Zamora, MA
→ Online Registration
You need to register for any programme slot you want to attend. It is possible to do so online (preferred) or at the registration table at the entrance doors of the event.
Limited places are available for all programmes.