by Marco Antelmi (NABA Nuova Accademia di Belle Arti Milano)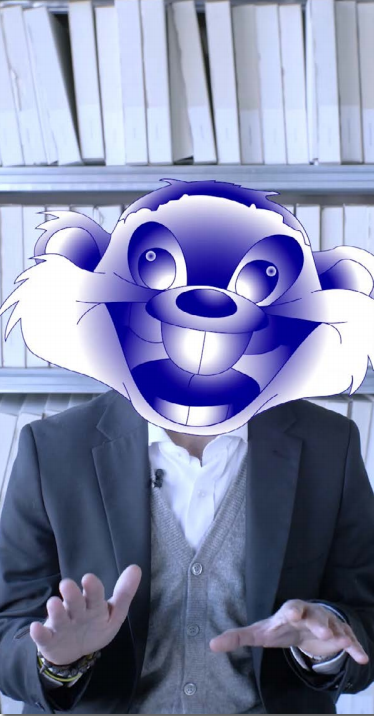 Teorie di Topi Cycle is a documentary work that reflects upon the connection between internet infrastructure and surveillance capitalism. The three channel video acts as a digital memory that analyzes political, economical and social effects of cloud computing and data centers.
Social media like Instagram use stories as a form of storytelling, with fast and light contents that live only for 24 hours. Scrolling between two stories, an undefined black space appears in the background. Is this an unexplored virtual space? What does it contain? On each screen, we hear an interviewed person, whose face is censored by an Instagram filter mask: a UI designer, an IT engineer that works as cloud architect, and a criminal lawyer that defended migrants for their protests in the CPR of Milan (Permanent Repatriation Center for Migrants).
Instagram filter made in collaboration with designer Hongwei Tang, from the department of Graphic Design & Photography of Kunstuniversität Linz.