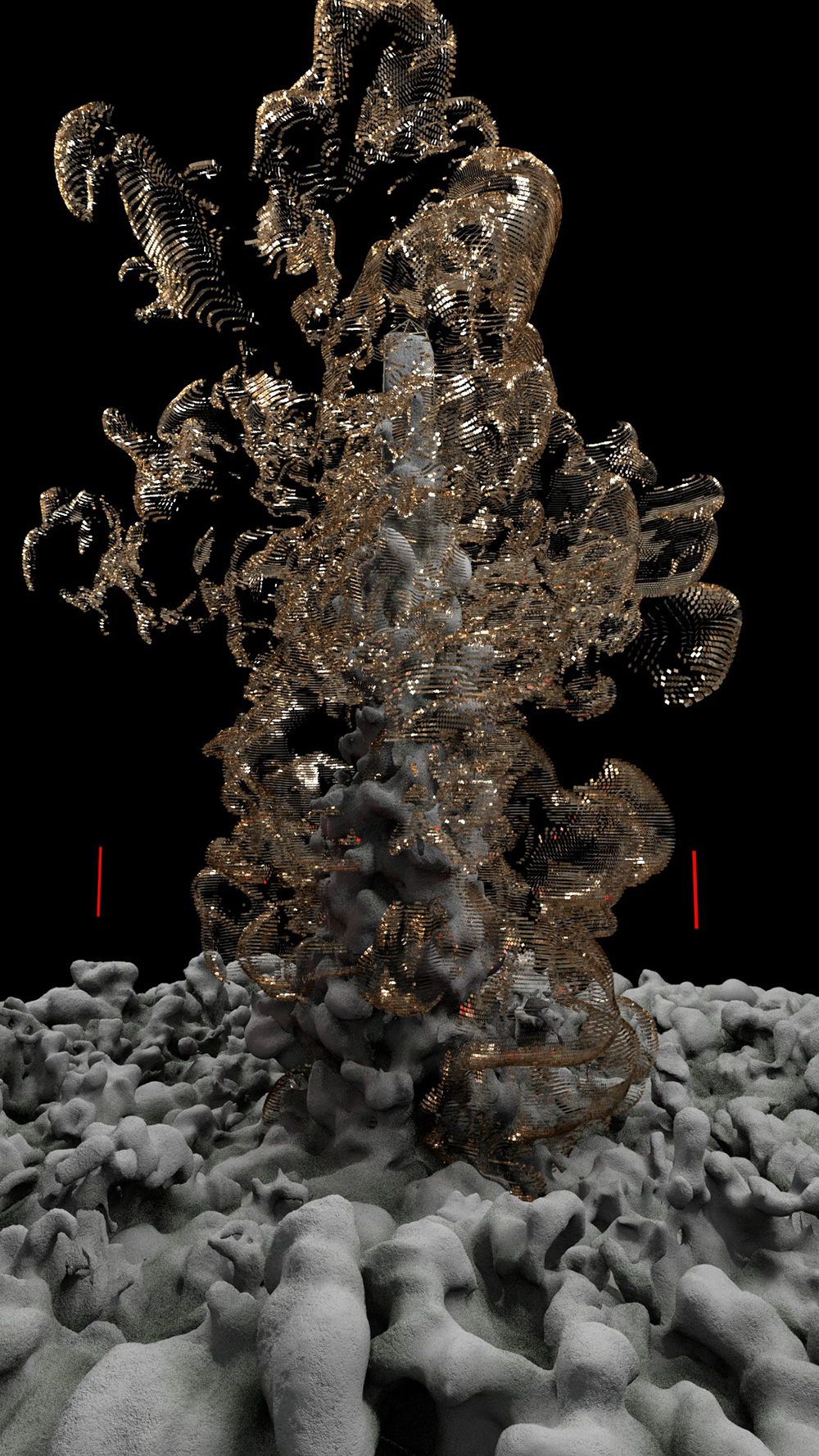 When DEPART were invited to devise an audiovisual artwork for the main square in Linz on the occasion of Ars Electronica Festival 2020, they were immediately inspired by the opportunity to deal with the baroque plague column built in the 18th century. Looking at the pandemic situation in the world of today, this idea obviously suggested itself, and since the University of the Arts is located quite opposite of the column in the so called "Brückenkopfgebäude", DEPART decided to conceive of this piece as a sort of dialogue between these two landmarks. The topic of a virus predominantly manifesting itself as a respiratory disease figures into the piece as well as the fugacity of human life and how it is dealt with in times of plagues or pandemics.
At the same time "The Transient Shadows" echoes the history of Linz as an industrial city and modern developments in technology like cloud computing. Obelisks have always been part of DEPART artworks in varying degrees, and since the plague column with its bulbous shapes resembles a column of rising smoke frozen in time, this seemed like a self-evident way to provide a main aesthetic theme.
The audiovisual sculpture is oscillating and behaves like a respiratory cycle, like a lung it expands and collapses, forming lithoidal structures that vanish over and over again. The contradiction of an ephemeral substance that looks like a heavy solid and the fluid motion of a seemingly rigid body provide a sort of micro dramaturgy. It serves as a metaphor for the topics mentioned above, communicating with the actual column in the square on a structural and symbolic level.