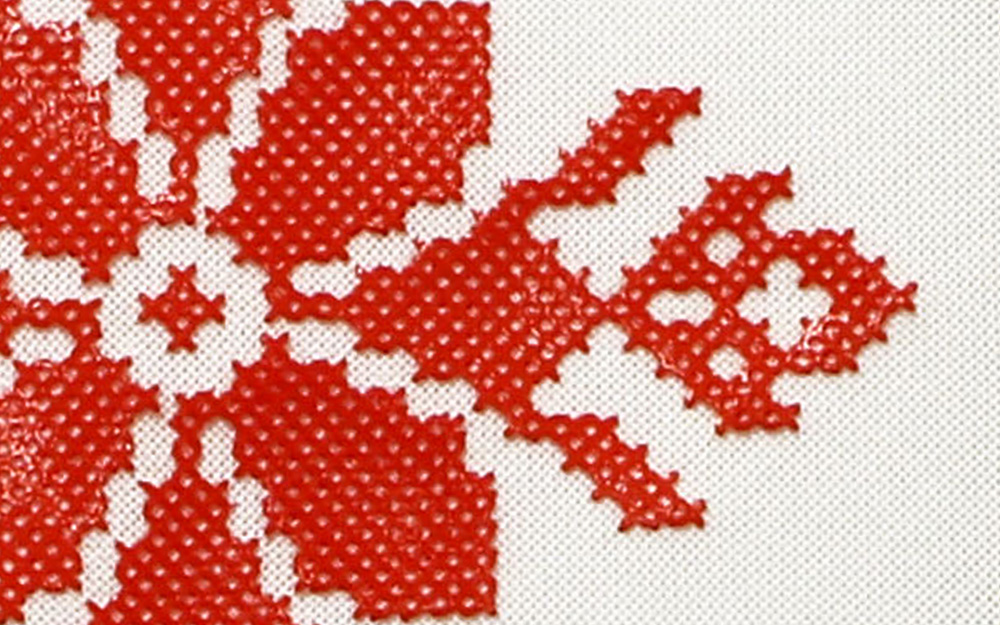 3D Printed Cross Stitch critically examines whether and how traditional, analogue textile techniques should or could be reinterpreted and digitalised.
The artist combines regional patterns and craft techniques, that are passed on from generation to generation with pride and appreciation, with new technologies, in this case 3D printing.
The artwork was created within the project "Analog-Digital: Medium-Message".
Lisa Benedikt (Lienz/East Tyrol, 1990) is an Austrian artist, surface pattern and textile designer based in Linz. Mainly subject areas such as tradition, regionality, handicraft and nature run like a red ribbon through their artistic work. She graduated in textile.art.design (BA) at the University of Art and Design Linz and is currently finishing the textile.art.design master program, and the diploma in art education and Design: Tech.Tex. In 2019 she co-designed the VKB Bank campaign "Frauen gestalten Leben". Her works have been exhibited at Ars Electronica Festival (A), Next Comic Festival Linz (A), Galerie der Stadt Traun (A), Galerie Neunzendorf (A), Modezone im Lentos Kunstmuseum Linz (A), Flying Campus "Red Bull Doodle Art Linz" (A), MAK Wien (A), Belvedere 21 (A), Première Vision Paris (F) and more.