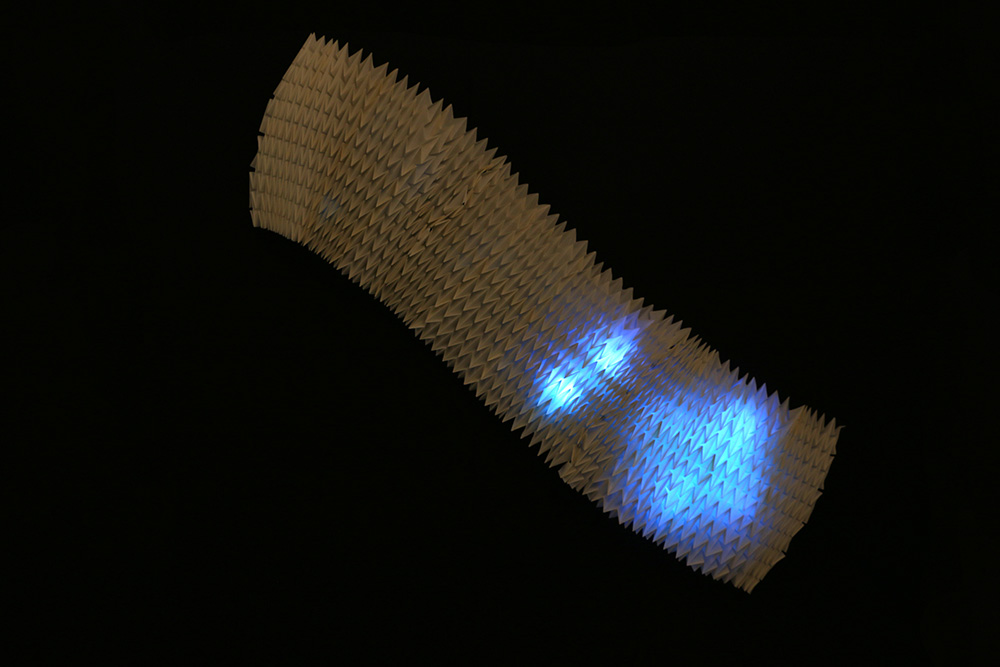 lluminated Paper Wave folds paper into movable light modules. The used waterbomb folding technique supports the implementation of a wave, and the gentle dynamics are complemented by the pulsating programmed light. The blue-green illumination contributes to the design of a relaxing light object.
The work was created within the project "Licht" [Light].
Lisa Hametner is studying for a bachelor's degree in secondary school teaching: Mathematics and Design: Tech.Tex.