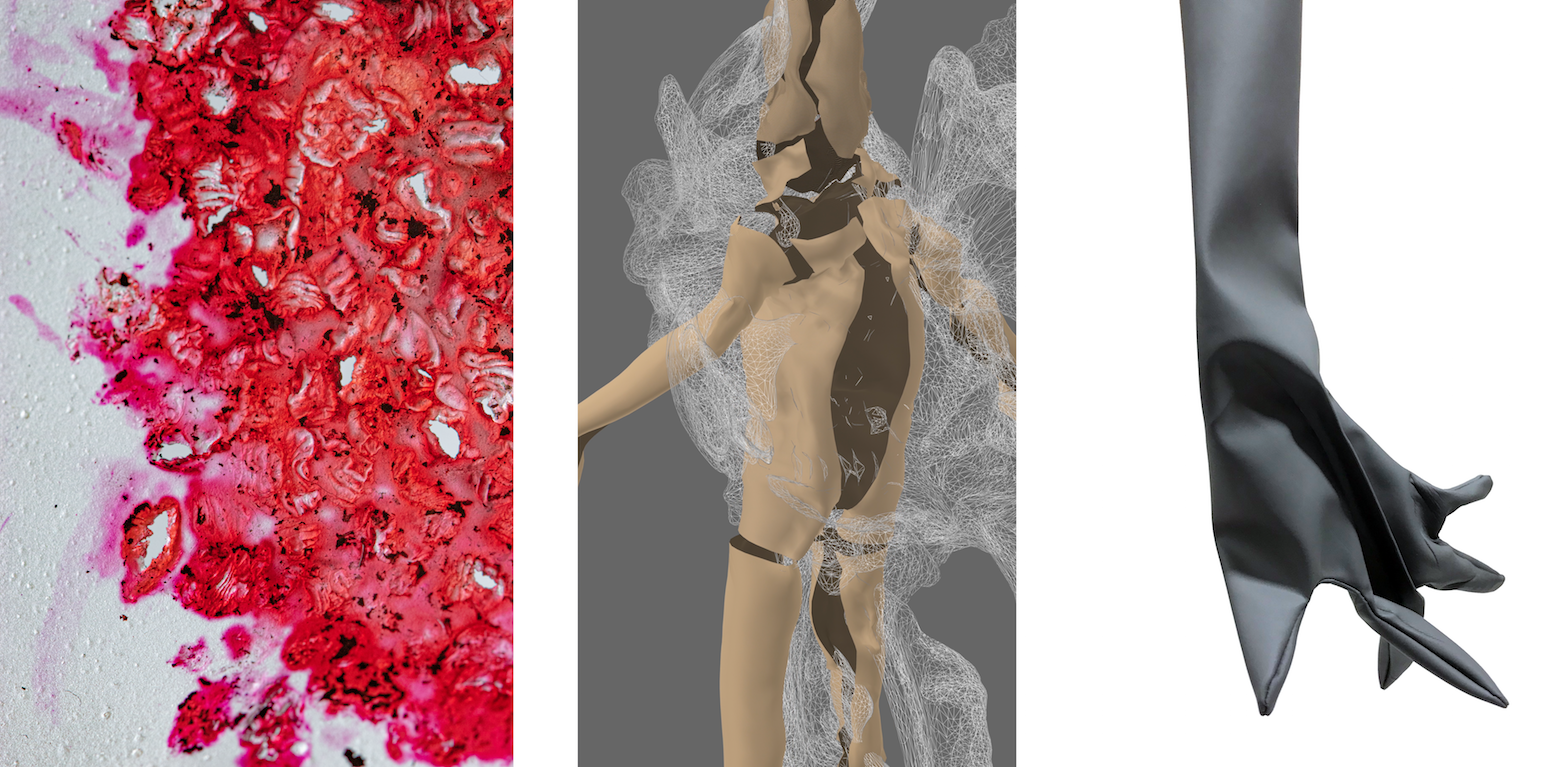 Mr. Kondo ties his trench coat belt.
A belt like a strong animal, that deforms or strangles him,
and pulls his organs to the outside.
Pulls them out like a vacuum cleaner,
a powerful vacuum cleaner,
a black hole in space.
A vacuum cleaner in a living creature's mouth would pull everything
outside, all its organs and bones and so the abstract silhouette of the inside becomes visible.
Inverse is dealing with dissolving our ideas of the body and creating new bodies. The artist play with different bodies (human and animal) in virtual space and lets them interact with each other. The bodies mix and mingle and result in novel shapes. Using a software, she can peel off these new body surfaces to get abstract patterns that she transfers to textile surfaces and put together into three dimensional wearable objects. This way, these new bodies are brought back into the analog world.