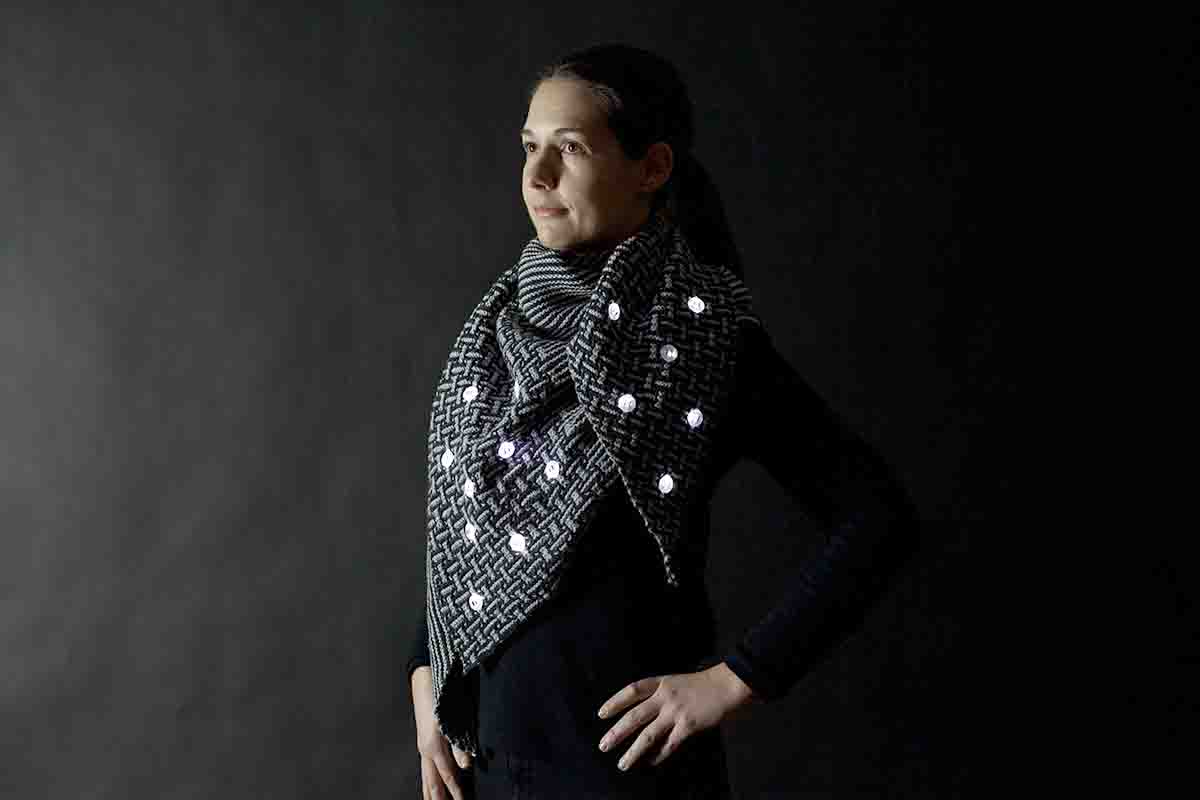 SichtLicht is a warming scarf, an ideal companion through the cold and dark seasons. Through the artful sewing in of LEDs, it not only keeps you warm and looks good, but also makes sure that you are seen well by others in the darkness. During the day, the lights can be switched off, and the battery charged. SichtLicht can be worn in a variety of ways, adapting to individual clothing preferences.
The work was created in the context of the project "Fiber Fabric Fiction".
Michaela Haager is studying for a bachelor's degree in secondary education in the field of Art Education and Design: Tech.Tex.